Daily Word Selects RMI as New List Manager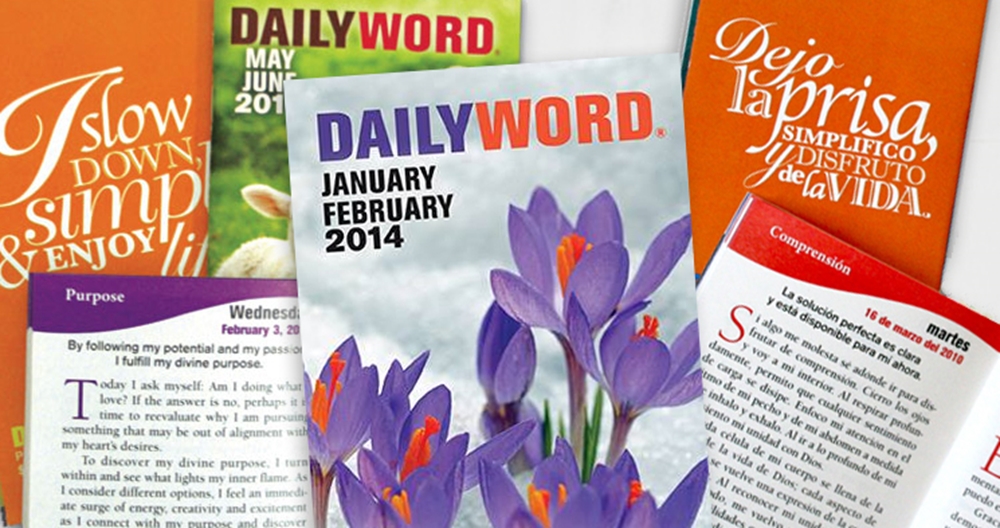 RMI Direct Marketing is pleased to announce that it has been selected by Daily Word, a subsidiary of publisher Unity, to manage its list properties, effective immediately.
Daily Word is the oldest continuously published inspirational magazine in the country.  It's published monthly in 3 versions – Daily Word, La Palabra Diaria, and Daily Word – Large Type.  Editorial offers life-enriching daily devotionals and practical help through positive affirmations, inspirational stories and Bible verses.  Content is inclusive, embracing people of all faiths.
A Daily Word readership survey found that the 84,083 Daily Word publications' subscribers are evenly split among low, medium and high income levels, have subscribed for more than 15 years, are mostly Catholic or Protestant, and prefer to purchase products and gifts by mail.  They're generally female, over the age of 50. They're also big donors to health & fitness and religious causes, and interested in self-improvement, current affairs and Bible/devotional reading. 
Daily Word is published by the nonprofit organization, Unity. Located in the Midwest and serving a worldwide audience, Unity is a positive path for spiritual living that provides practical teachings to help people live healthy, prosperous and meaningful lives by discovering and living their spiritual purpose and potential. Unity encompasses the belief that prayer works, and strives to help people realize a stronger connection to God every day. To learn more about Unity, visit www.unity.org.
"We are honored to have been awarded the opportunity to manage the Daily Word files," says Tally Maffucci, President of RMI.  "With substantial coverage in the publishing and fundraising arenas, Daily Word will be a perfect fit with our existing clientele."
For more information, contact Rob Kenny at 203-825-4637; rkenny@rmidirect.com