RMI's 9th Annual Nonprofit Mailer Symposium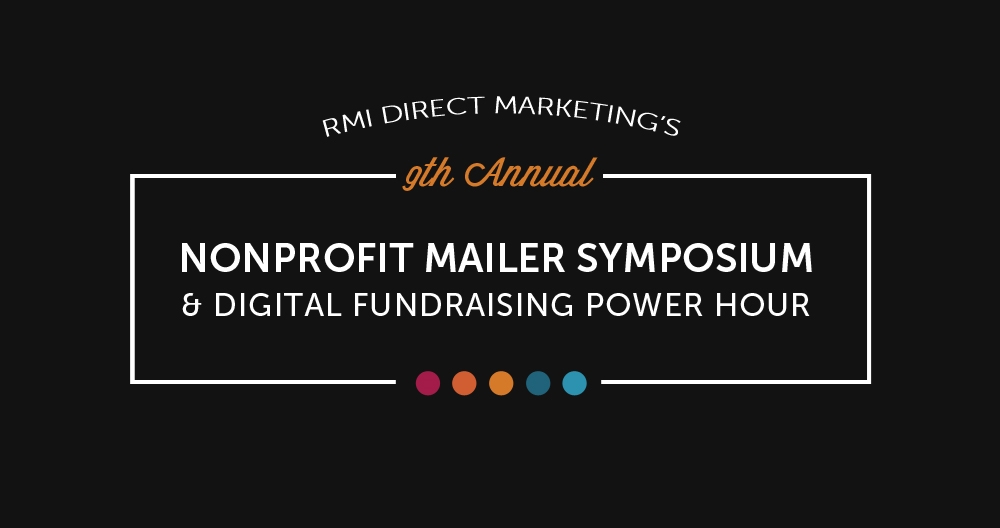 Now in it's 9th year, join your peers on Wednesday, February 25th in Washington D.C. for RMI's Annual Nonprofit Mailer Symposium, followed by a Digital Fundraising Power Hour!
Network, brainstorm and take part in a lively discussion the day before the 2015 Washington Nonprofit Conference. Past attendees include Environmental Defense Fund, Christian Appalachian Project, and AICR.
From 9 am to 1pm, leading nonprofits will gather to discuss everything direct mail fundraising - from lists, to co-ops, to package tests, to merge prioritization, and more. You'll walk away with insights and ideas you can put into action immediately.
Hang around after the symposium, and bring your digital colleagues, for a Digital Fundraising Power Hour. You'll learn key strategies nonprofits are using for new donor acquisition (including new-to-file sustainers), reactivation and more.
The agenda is composed of discussion topics you and your peers decide, ensuring you get the very most out of your day.
There is no cost to attend. Complimentary breakfast and lunch will be served.
Wednesday, February 25th, 2015
(the day before the Washington Nonprofit Conference)
Nonprofit Mailer Symposium: 9 AM to 1 PM
Digital Fundraising Power Hour: 2 PM
Are you a nonprofit mailer that would like to attend? Just email Kaitlyn Richards at krichards@rmidirect.com.