5 Unbelievable Stats about Millennials Responses to Direct Mail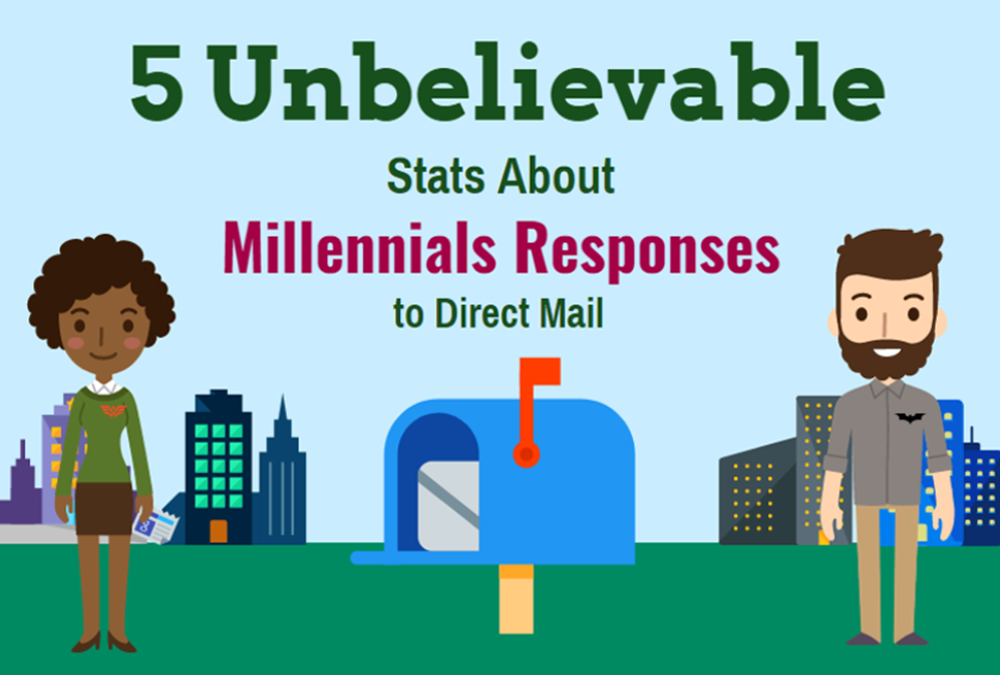 If your direct mail marketing strategy isn't seriously considering the impact that 75 million millennials in the US yield, let's rethink that strategy! Millennials now make up the largest generation in recent history with $200 Billion dollars in purchasing power. Making them highly relevant responders and monetarily valuable for any campaign -- whether donor acquisition, catalog and retailers, financial services, vacation and travel offers or a number of other offers.
The term Millennials is usually considered to apply to individuals who reached adulthood around the turn of the 21st century. The precise delineation varies from one source to another, however. Neil Howe and William Strauss, authors of the 1991 book Generations: The History of America's Future, 1584 to 2069, are often credited with coining the term. Now between the ages of 19-36, more than half of older Millennials are married and half of those have children. While they currently account for 25% of the population, Forbes reports that by 2020 Millennials will make up 50% of the workforce.
They grew up in an electronics-filled and increasingly online and socially-networked world. They are the generation that has received the most marketing attention -- digitally. Millennials are so consumed in the digital world that getting something in the mail stands out. It's no wonder that one of the biggest Millennial myths is that they do not respond to Direct Mail.
5 Unbelievable Stats About Millennials Responses to Direct Mail
Millennials are more likely to read direct mail than any other age, for them, direct mail is more persuasive than digital, generating a motivation score 20% higher than social media. Studies show direct mail is more memorable to millennial customers and better for overall brand recall.

Stats cited from:
http://compu-mail.com/blog/2013/08/09/millennials-direct-mail-vs-digital-marketing/
http://compu-mail.com/blog/2016/07/27/25-direct-mail-statistics-for-2016/
https://thefinancialbrand.com/60980/millennial-direct-mail-marketing-response-rates/
http://www.dmwdirect.com/expertise/generational-marketing/millenials-facts/