New Belvoir Titles Catster and Dogster Added to RMI List Management Portfolio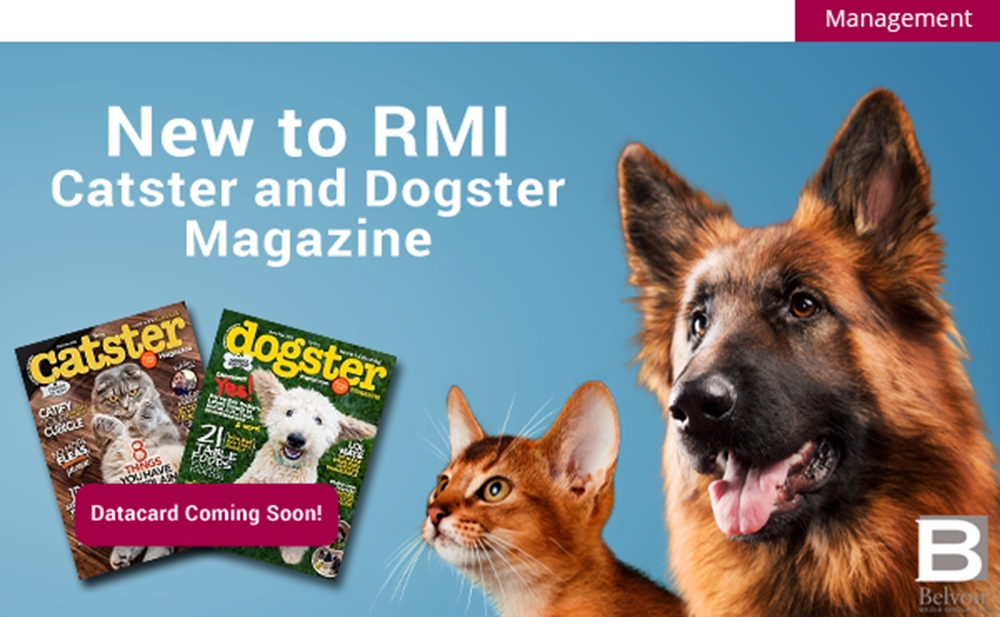 Catster and Dogster Magazines are the ultimate resources for all things cats and dogs. Subscribers connect with experts for insights, trends and the latest pet products. Many of the subscribers to these magazines are loyal multi-pet owners, with household incomes over $50,000, own their primary residence and are predominately direct mail respondent.
(ANNOUNCEMENT) April 25, 2017: RMI Direct Marketing, the leading provider of list management, brokerage and marketing services to publishers, nonprofits and corporations, announces the management of two newly acquired Belvoir titles. RMI has been selected as list manager for Catster Magazine and Dogster Magazine effective May 1, 2017 and will soon release both datacards on their website.
"We are excited about the opportunity to promote Belvoir's latest acquisitions, Dogster and Catster.  The files are a perfect fit with Belvoir's established pet files, and we look forward to a long and fruitful relationship." says Rich Leary, Senior VP, National Sales Manager.
Both the Catster and Dogster lists are great additions to the long list of publishing and pet related publications RMI currently manages for Belvoir, including CatWatch Newsletter, DogWatch Newsletter, Whole Dog Journal, Pet Masterfile, MaryJanesFarms Magazine, Kitplanes Magazine, Aviation Consumer Newsletter, Practical Sailor Newsletter, and many more.
For further information or to place an order contact, Rob Kenny at 203.825.4637 or rkenny@rmidirect.com.
###
About Belvoir:  Belvoir Media Group is a leading provider of reader-focused, content-driven periodicals, books, and digital media. Belvoir Media Group serves a wide spectrum of active and involved readers whose interests range from flying and sailing to pet owning, and organic living. Providing expert and unbiased insight, each Belvoir enthusiast publication and website is a trusted resource for a loyal and passionate readership.
About RMI Direct Marketing: RMI Direct Marketing is your total direct marketing resource, offering List Brokerage, List Management, Alternative Media, Digital and Creative services. Whether your goal is to lower your direct mail acquisition costs, make the most of your donor base, or expand into digital channels – RMI has a custom fit for your organization. Your success. Our destination.