In addition to finding great no-cost fundraising mediums for your nonprofit, we've also pulled together a list of companies that will give back to you with free grants, premiums and services. This list will be ever-growing so save it now and check back in as we continue to add more resources.
Donations
Giving Library
@givinglibrary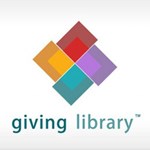 Give potential contributors the opportunity to discover your nonprofit organization on the Giving Library. By partnering with the Giving Library, organizations become part of their searchable Card Catalog, so members can donate and spread the word on Twitter and Facebook. The platform is also a gamified experience for nonprofits as badges can be earned for reaching giving milestones.
To sign up with the Giving Library, you can complete an application to start reaching new donors online. 
Bright Funds
@BrightFunds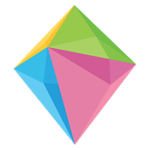 It's the mutual fund approach to fundraising. Think of Bright Funds as a broker and donations as investments in a mutual fund. Each fund is a collection of carefully selected nonprofits from categories like: Water, Human Rights, Poverty, Health, Education and Environment. Donors can chose to contribute to these certified funds created by Bright Funds or create their funds of their own supporting a cause that is close to their heart.

To add your nonprofit organization, send an email to team@brightfunds.org to become a part of a Bright Funds Fund.
AmazonSmile
@amazonsmile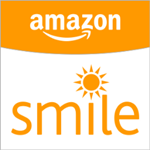 Operated by Amazon, AmazonSmile lets customers enjoy the same wide selection of products, low prices, and convenient shopping featured on Amazon.com. The difference is that when customers shop on smile.amazon.com, the AmazonSmile Foundation donates 0.5% of the price of eligible purchases to the charitable organization selected by their customers.
Register to receive donations generated by your organization's AmazonSmile supporters. After you've registered, make sure to apply for consideration as a spotlight charity to help your nonprofit get noticed.

Grants
4Imprint One by One
@4Imprint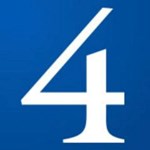 one by one® from 4Imprint is a promotional product grant for charitable organizations. Each business day they give a worthy organization $500 in promotional products to spread the word, recruit volunteers, or thank their donors.
If you are employed by, or serve on the Board of Directors of a 501(c)3 charity, religious organization or accredited school, and are working hard to make a difference in your community, you can apply for their grant.
Google Ad Grants
@googlenonprofit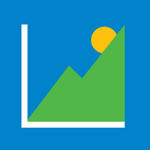 Google Ad Grants is the nonprofit edition of AdWords. Google Ad Grants empowers nonprofit organizations, through $10,000 per month of in-kind AdWords™ advertising, to promote their missions and initiatives on Google.com. Google Ad Grantees receive free AdWords advertising on Google search result pages that promote mission-based ads and keywords.

Join the Google for Nonprofits program to gain access to highly discounted or free products and apply for a Google Ad Grant.


Social
Check-in For Good
@checkinforgood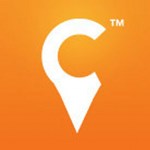 Check-in for Good is a free crowdfunding app that turns everyday actions into donations for the causes Smartphone users care about. The app is great for increasing awareness, mobilizing supporters, building partnerships and raising funds.
The app works by identifying nearby donation hotspots. Every time a patron checks-in on their Smartphone at a participating location, the business makes a donation to the cause they are supporting.
To get started raising money and collecting donations, build a free, online cause page. Use their location-based, mobile technology to turn any venue, business or event into a donation hotspot.
GiveGab
@givegab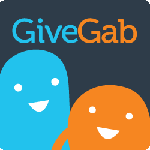 GiveGab is a social network helping volunteers and nonprofit organizations find each other in their local communities. It is a fun, online environment that encourages volunteer hours, donations, and social interactions. Nonprofits can use GiveGab to create and manage events, promote their programs, recruit volunteers, track volunteer hours and report on all the good they're doing in their communities.
GiveGab offers a free basic plan for nonprofits.


Services
VerticalResponse 
@VR4SmallBiz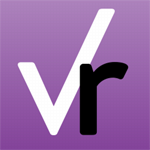 Email service provider, VerticalResponse allows qualifying nonprofits to send free emails (up to 10,000 emails a month), all in an effort to make your donation dollars go farther. If your organization sends more than that, they do offer a monthly discount on their plans. 

You can fill out a quick application form to get started, once confirmed they guarantee you will be up and running within two business days.
Know any more resources that should get added to the list? Let us know on Twitter @rmidirect.