When the National Audubon Society announced the winners of its 2016 Photography Awards, feathers flew.  The Grand Prize-winning photo by professional photographer Bonnie Block shows two of the nation's most respectable and well-known birds, bald eagle and great blue heron squaring off for a meal in Seabeck, Washington.
Grand Prize Winner - Bald Eagle/Great Blue Heron
CREDIT: BONNIE BLOCK/AUDUBON PHOTOGRAPHY AWARDS
Bonnie Block wins $5,000 and her photo makes Audubon Magazine, Nature's Best Photography magazine, and will displayed at the Smithsonian as part of the 2016 Nature's Best Photography exhibition. 
Nearly 1,700 photographers flocked in to submit over 7,000 photos of birds of all feathers from all 50 states and the District of Columbia, in addition to six Canadian provinces. The sheer amount of photographs was breathtaking, you don't have to be an avid bird watcher to love these images!
Here are the winning photos:
Runner Up - Osprey
CREDIT: DICK DICKINSON/AUDUBON PHOTOGRAPHY AWARDS
Amateur Winner - Eared Grebes
CREDIT: STEVE TORNA/AUDUBON PHOTOGRAPHY AWARDS
 Fine Art Winner - Green Violetear
CREDIT: BARBARA DRISCOLL/AUDUBON PHOTOGRAPHY AWARDS
Youth Winner - Great Frigatebirds
CREDIT: CAROLINA ANNE FRASER/AUDUBON PHOTOGRAPHY AWARDS
RMI is celebrating its one year anniversary of providing list management services for National Audubon Society, America's leading voice in nonprofit conservation for over 100 years.
Subscribers to the Audubon Magazine receive a bi-monthly publication featuring advocacy journalism and vibrant photography. Reaching an audience of over 1 million, this publication informs and inspires a mature and affluent group of environmentalists, photography enthusiasts, travelers, book buyers and more.
Please check out the Audubon List Kit, where you'll find all the latest datacards, news and promotions.
For more information about National Audubon Society lists, please contact Alan Yu or Rich Leary: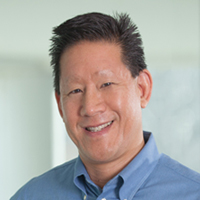 Alan Yu 
203.825.4622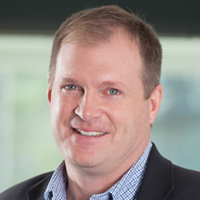 Rich Leary
203.825.4616
---
ABOUT RMI DIRECT MARKETING
RMI Direct Marketing provides List Management, List Brokerage, Alternative Media, Digital and Creative services to the nation's leading nonprofit, retail, insurance and publishing brands. Whether your goal is to lower your direct mail acquisition costs, make the most of your donor base, or expand into digital channels - RMI has a custom fit for your organization. Your success. Our destination.