Inspiring Marketing Quotes from Notable Influencers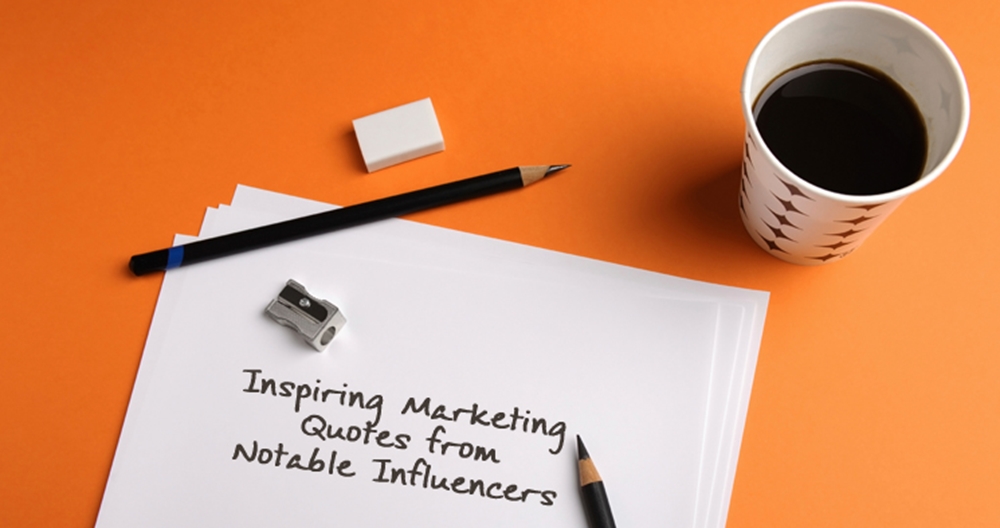 Some pearls of marketing wisdom from notable influencers throughout the industry. From social gurus to content kings, find a quote to inspire your marketing.
We've curated our favorite industry quotes here for you to inspire your marketing efforts. Favorite this page and check back often as we continually add to the collection. Feel free to share these images on LinkedIn and Twitter so you can inspire others.
Social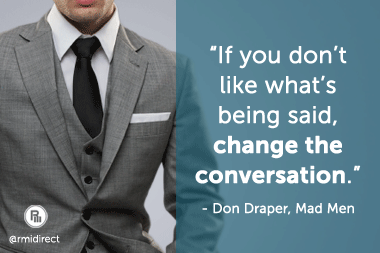 "If you don't like what's being said, change the conversation." - Don Draper, Mad Men [Click to Tweet]
"Marketing is no longer about shouting in a crowded marketplace. It is about participating in a dialogue with fellow travelers." - Michael Hyatt [Click to Tweet]
General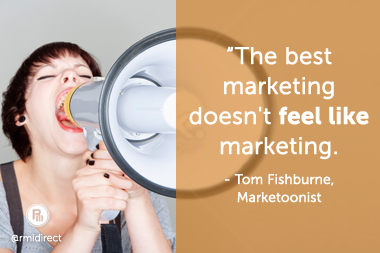 "The best marketing doesn't feel like marketing." - Tom Fishburne [Click to Tweet]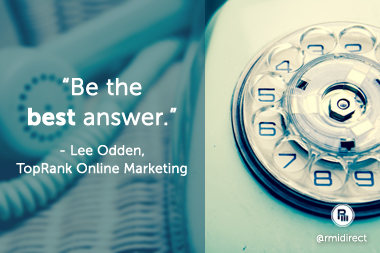 "Be the best answer." - Lee Odden [Click to Tweet]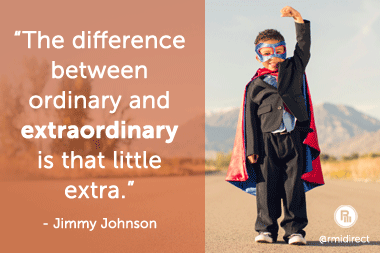 "The difference between ordinary and extraordinary is that little extra." - Jimmy Johnson [Click to Tweet]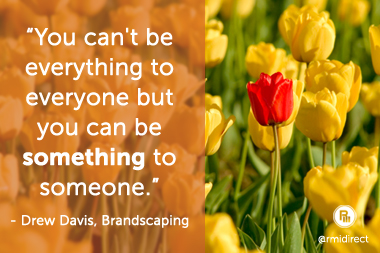 "You can't be everything to everyone but you can be something to someone." - Drew Davis [Click to Tweet]