Twitter Releases New Application Process for Verified AccountsTwitter Releases New Application Process for Verified Accounts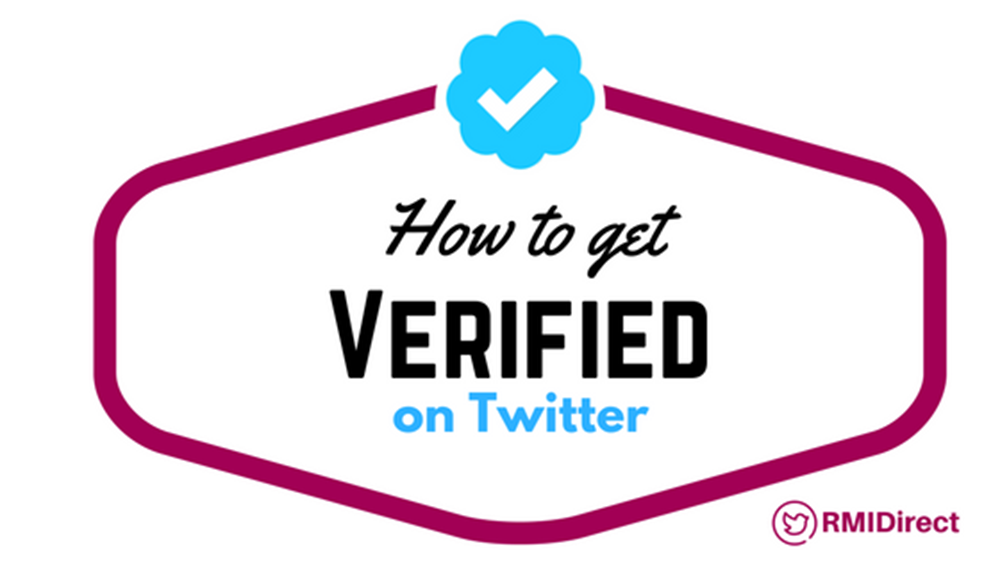 Becoming a verified account on Twitter may have gotten a little easier. Verified accounts allow people to identify key individuals and organizations on Twitter as authentic, and are denoted by a blue badge icon.
Follow RMI Direct Marketing on Twitter.
Twitter is still one of the number 1 social media platforms. It's still the who's who of social media. Did you know? It took 3 years, 2 months and 1 day to get to the billionth tweet. Now that's saying something for the megalithic platform.
Twitter used to only hand out
verifications to the accounts of prominent athletes, actors, business people, musicians, politicians, authors, journalists, and academics. However, as of July, Twitter has opened up an application process so anyone on Twitter can apply to become verified.
Why should you care about becoming verified?
Trust matters most on Twitter. Your reach will grow organically in your field if you are a trusted and verified twitter user.

Becoming verified opens up the twittersphere for you and your analytics team, offering analytics and insights and providing more options and opportunities to engage with followers.

Get found easier. An account may be verified if it is determined to be of public interest. Typically this includes accounts maintained by public figures and organizations in music, TV, film, fashion, government, politics, religion, journalism, media, sports, business, and other key interest areas.
How to get verified on Twitter
Follow these steps to give yourself the best chance of getting verified.
Open your Twitter account settings and make sure you have:

Verified phone number

Confirmed email address (check your SPAM, if you need to)

Keyword rich bio

Profile Image that reflects who you or your company are (not an EGG)

Header Photo

Reputable company or personal website

Birthday (required for personal accounts only).

Your tweets must be set to public in your privacy settings.

Fill out and submit the form to request account verification. Explain why Twitter should verify your account and provide examples to help the company understand your impact. Provide at least two URLs to showcase your newsworthiness or relevancy in your field. Finally, Twitter may also request a scan or photo of a government-issued ID to confirm your identity.
Although requesting verification doesn't guarantee you'll get the coveted check mark at this time, you can increase your chances of getting verified by being active on the service and filling out a request.

The marketing department over at Sure Payroll created a nice step by step DIY Twitter Verification Infographic, view it below.